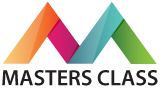 Enjoy our FREE Masters Class In Personal Marketing & Business Development for Business Owners, Entrepreneurs, Salespeople & Professionals.
Go there now!
WHAT OUR CLIENTS SAY
"Thank you so much for helping me to see the light and have a realistic plan, also understanding me and not judging me! I saw and heard you (Robert) talking when we volunteer together and you were nice, humble and comfortable to be around! Thanks for everything."

Antonela Adair
"It has been a pleasure working with the Lewkowitz Financial Team since we became their clients in February, 1995. They are professional, personable and dedicated to the financial interests of their clients. They have educated us on the investment options available, and guided us in making the best decisions for ourselves. Robert works hard to be available for consultation, even on short notice."

Francis & Constance Tekpetey
"The team at Lewkowitz Financial are exceptional. Every time I have met with members of the team, I have felt welcome and valued. They took the time to clearly explain financial concepts in language I can understand, highlighting my options, and supporting me in my decision-making process. I never worry about my money because I know my financial future is in excellent hands. I completely trust Robert Lewkowitz and cannot recommend Lewkowitz Financial highly enough."

Ken Meadows
"I believe I've been with Robert as long as he has been in business and have always found him to be most professional and very detail oriented. He always stays on top of my investments and provides excellent advice and research. You would be wise to speak to Robert regarding any investment opportunities."

Al Caldwell

Retired
Client since 1993
"Robert has been involved with our family for many years! He has always been professional and demonstrates genuine concern for our future, both personally and financially! We trust him completely and have always valued his expert direction and advice."

Michelle Gilpin

Child & Adolescent Psychologist
Client since 1994
"Robert and his staff have been fantastic to deal with. They are very well prepared for every appointment. Robert takes the time to ask the important questions but more importantly, listens to the answers before making any recommendations. You would be well served to consider using Robert to assist with your Financial Future."

Brad McGonigle

Porsche Sales Specialist at Porsche of London
Client since 2001
"What Robert and his team have provided me with is a sense of comfort. They took the time to learn and really understand what it was I wanted to accomplish, so that they could help me realize those goals. Their genuine interest in my needs is what has made the difference."

Diane Lyoness

Client since 1996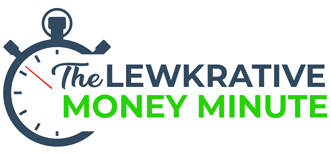 Knowledge is essential to maintaining clarity, comfort and progress with respect to your financial goals. That's why we make education an ongoing priority within our client relationships and within our community.
Go there now!
"Earning your wealth is only the halfway mark; the other half is turning your wealth into something meaningful. Now that you've done your part, it's our job to help you create that significance."
TOP FEATURES
The 4-Part Retirement Framework
A systematic, organized planning approach allows you to simplify the process of retirement preparation. We look at the four essential retirement variables and find the best possible balance for your situation.
A Home for Good Advice
We operate out of a heritage home in a historic London district, so that we can provide a comfortable atmosphere in which to discuss your life and wealth through open communication.
Focus on What Matters
Our approach is to identify all available options, narrow these down to the ones that are in your best interest, and present them in a straightforward manner. This helps to keep financial questions manageable.
Simple Solutions for Staying Connected
Access your portfolio and plan information anywhere with our simple online features.
Educational Resources and Events
With the perspective of 30 years' experience, we are active members of the community and regularly host educational seminars. We also provide exclusive resources and events for our clients.