Retirement really means freedom earned through a lifetime of achievement — and if there's anything that your financial strategy should help you do, it's to be able to enjoy this freedom as much as possible.
To this end, we work to
define a comprehensive
retirement wealth
strategy that includes:
A retirement plan designed and balanced according to your personal needs and priorities
Evaluating and clarifying your options through the 4-Part Retirement Framework
Your custom investment portfolio and unbiased investment advice
Your retirement projections with goal and cash flow breakdowns
Advanced tax strategies for transitioning into retirement and preserving wealth
Ongoing education and one-to-one guidance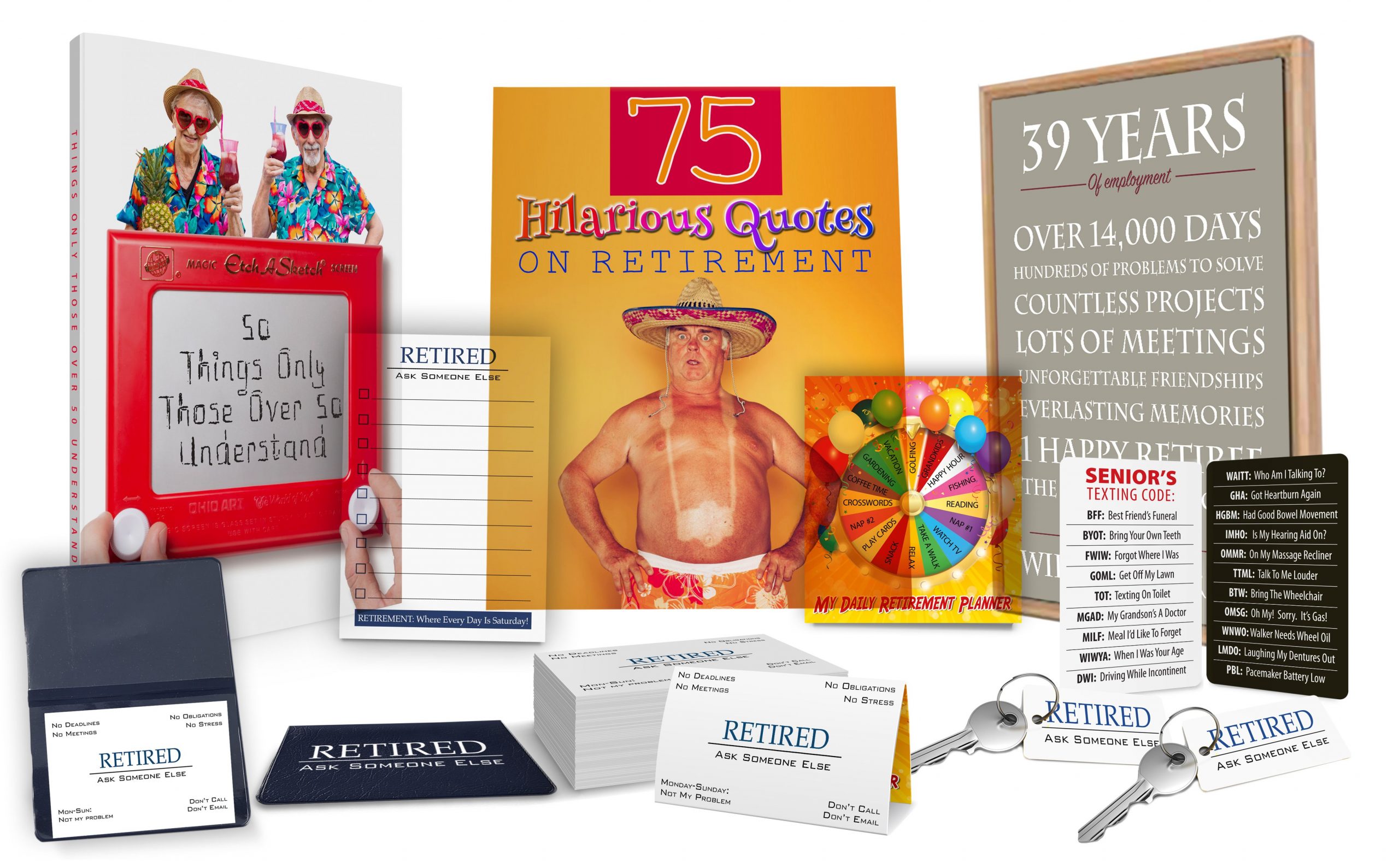 If you were born in 1955 and turning 65 in 2020 this is a very Special Gift I think you'll find as hilarious as I did.
Just enter your name and the address where you would like it sent, and it will be on its way. Enjoy my hilarious gift to you and be sure to let me know how you like it.
Here is what the hilarious gift includes:
50 RETIRED Business Cards
1 RETIRED Business Card Wallet
1 RETIRED To Do List Notepad
1 Personalized Retirement Celebration Poster
(suitable for framing)
1 RETIRED Senior Texting Code Card
(to keep in your wallet or purse)
2 RETIRED Key Tags
(for your key ring)
2 eBooks
75 Hilarious Quotes On Retirement
50 Things Only Those Over 50 Understand
The 4-Part Retirement Framework
Putting everything in place for retirement becomes much simpler if you can define a few key pieces.
THE LEWKOWITZ RETIREMENT PROCESS
We begin the planning process by answering these four questions, so that we can narrow down the myriad of options in front of you and start building a clear strategy.
STEP 1 4 QUESTIONS
We start by examining your wealth and defining your retirement goals in the context of our 4 essential variables.
STEP 2 BUILDING THE FRAMEWORK
We explore the options available to produce the savings and growth you need to reach your goals.
STEP 3 FRAMEWORK TO PLAN
We bring the best options together into a comprehensive plan that balances the 4 retirement variables.
STEP 4 FUTURE IN FOCUS
We present your retirement plan and walk you through the steps it involves.
STEP 5 FOLLOW-THROUGH AND FOLLOW-UP
We ensure all aspects of your plan are implemented effectively.
STEP 6 RE-BALANCING
Our ongoing communication involves reviewing your plan and ensuring the 4 variables remain balanced according to your needs.